PRESS

AGENTS

SHINING

HOUR
Every Year on May 5th
3:15 - 4:15 local time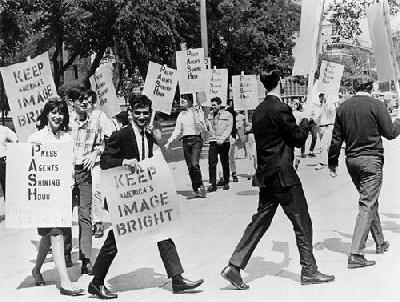 On May 5th,1967, President Lyndon B. Johnson's White House observed one of the more unusual "special events" -- Press Agents Shining Hour (PASH).
National coverage through the news media made PASH meaningful in all areas of the country.
PASH was the brainchild of New York public relations man Milton Riback.
Learn all about PASH!

Read Milton Riback's blog, Plus-Profit Publicity
To communicate about PASH, send email to the PASH Pasha.